Blog
5 sposobów na zdrowy relaks i odpoczynek po pracy

Po ciężkim dniu pracy zazwyczaj nie marzysz o niczym innym, jak o gorącym prysznicu i położeniu się do łóżka? Tak, to jest jakiś sposób na relaks, jednak od czasu do czasu warto naładować baterie w inny sposób. Oto kilka naszych propozycji na zdrowy odpoczynek po pracy.
Read more
Jak zamawiać odzież medyczną? W sklepie stacjonarnym czy internetowym?

Według badań statystycznych przeprowadzonych przez Gemius, ponad połowa Polaków robi zakupy w internecie. Najczęściej są to produkty z kategorii: odzież, akcesoria i dodatki. No właśnie, tylko czy to nie ryzykowne kupować ubrania przez internet? Postaramy się odpowiedzieć na to w poniższym artykule.
Read more
Nasze sklepy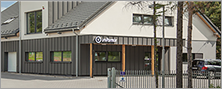 Bażanowice
ul. Cieszyńska 52
43-440 Goleszów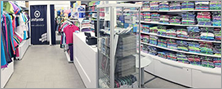 Kraków
ul. Grzegórzecka 13
30-530 Kraków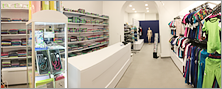 Łódź
ul. Zielona 3
90-414 Łódź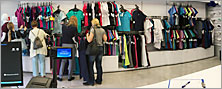 Warszawa
ul. Niemcewicza 17
02-306 Warszawa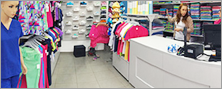 Katowice
ul. Kochanowskiego 13
40-035 Katowice